WHAT IS A TRANSFORMER?
Power grids are part of most counties' critical infrastructure, and transformers are an essential element of those grids being used to step up and step-down voltages between generation, transmission and distribution parts of the grid. As such, they are fundamental to the efficient transmission and distribution of electricity across the power system.

Typically, the electricity grid supplies residential, commercial, and industrial customers, as well as the power required to support military and defense installations, including bases, arsenals, and laboratories. In addition to transmission and distribution, transformers are used widely in major industrial sectors such as mining, manufacturing, and chemical processing. The transformer industry is made up of large companies, such as GE and ABB (now called Hitachi Power Grids) which offer a variety of transformers to utilities and industrial customers.
SFM produces transformer cases for ABB's Windstar D8 (Gamesa) transformer which are large offshore wind turbine transformers for collection grid at 33kV and 66kV.
PROCESS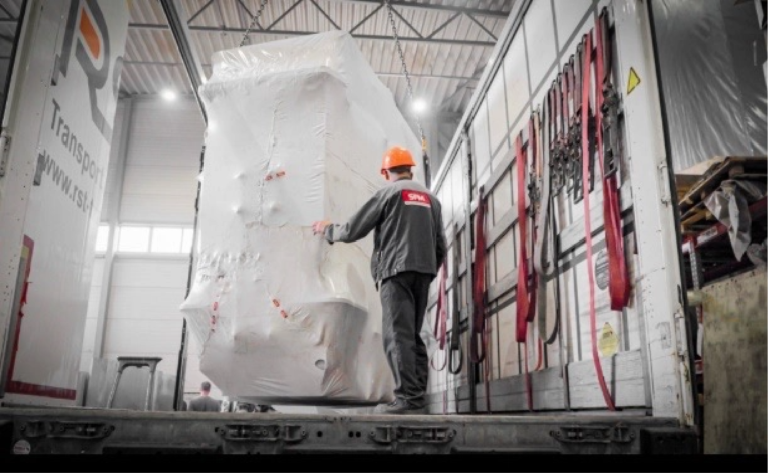 Our customers want good products without dents or scratches, delivered on time, every time, and this requires good packaging. Here you see a D8 Gamesa transformer tank wrapped to keep up with long-distance shipping. A well-packaged pallet prepared to withstand long transit preserves the values of the product, ensuring that our transformer case arrives at the customer site unscathed. We cooperate with Kuehne+Nagel for worldwide shipments. It takes XX weeks for a ship form Latvia to Florida, US.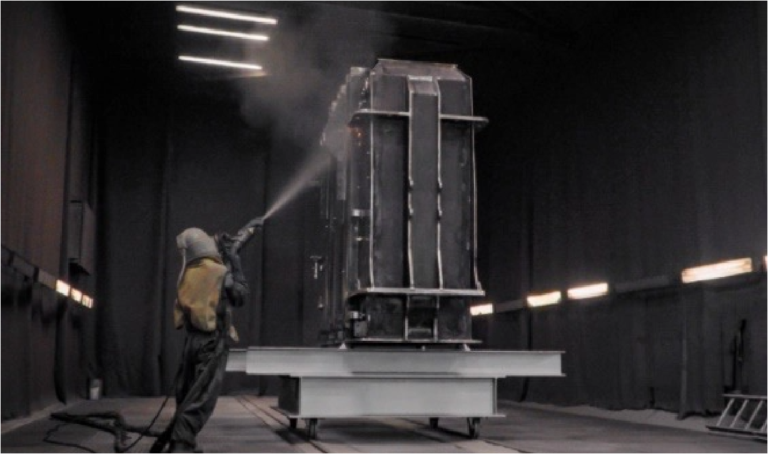 Transformer tanks get spray-painted on our facility.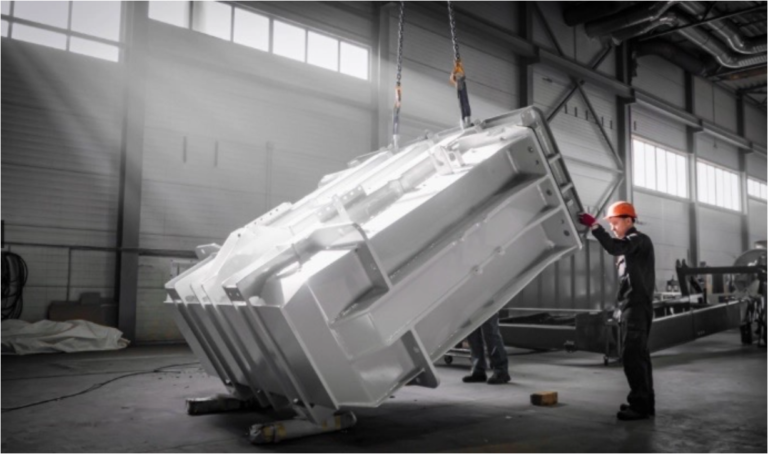 We have XX-ton crane (Name the device)lwith load capacity up to XXX lbs., the unit addresses a variety of application needs from placement of transformer tanks to loading of large plates in CNC machines.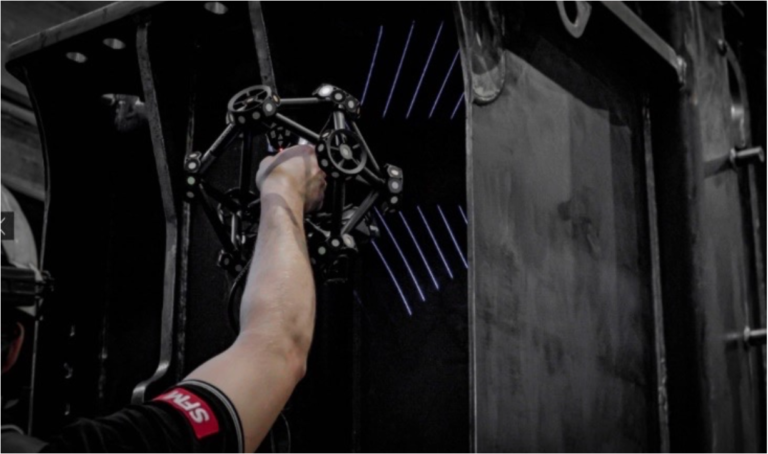 We've invested in 3D scanning equipment that allows us precisely capture a client's specification while ensuring that the transformer tanks we produce are exactly what is needed and manufactured within very small tolerance limits. This is putting us at the very leading edge of precision welding companies